Handed over to the Indian Air Force (IAF) in May 2019 at a formal ceremony in Phoenix, Arizona, United States (US), the first batch of 4 AH-64E (I) Apache Guardian attack Helicopters for the IIAF arrived at Air Force Station Hindon, near Delhi, earlier today.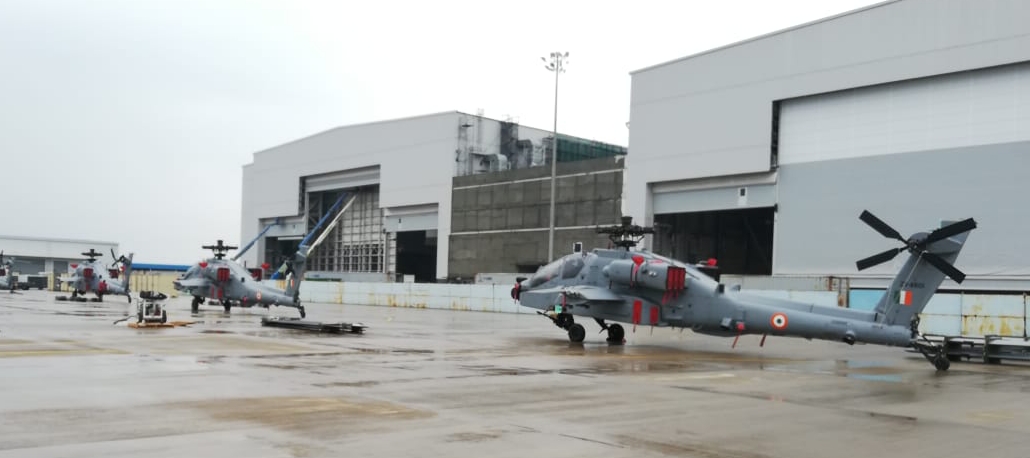 Picture: First batch of 4 Apache Guardian AH-64E(I)s for the Indian Air Force Parked At Hindon Air Force Station

An additional four units will arrive in the coming week. Following which, the batch of eight delivered AH-64E(I)s will move to Pathankot Air Force Station for a formal induction ceremony to be held in September 2019.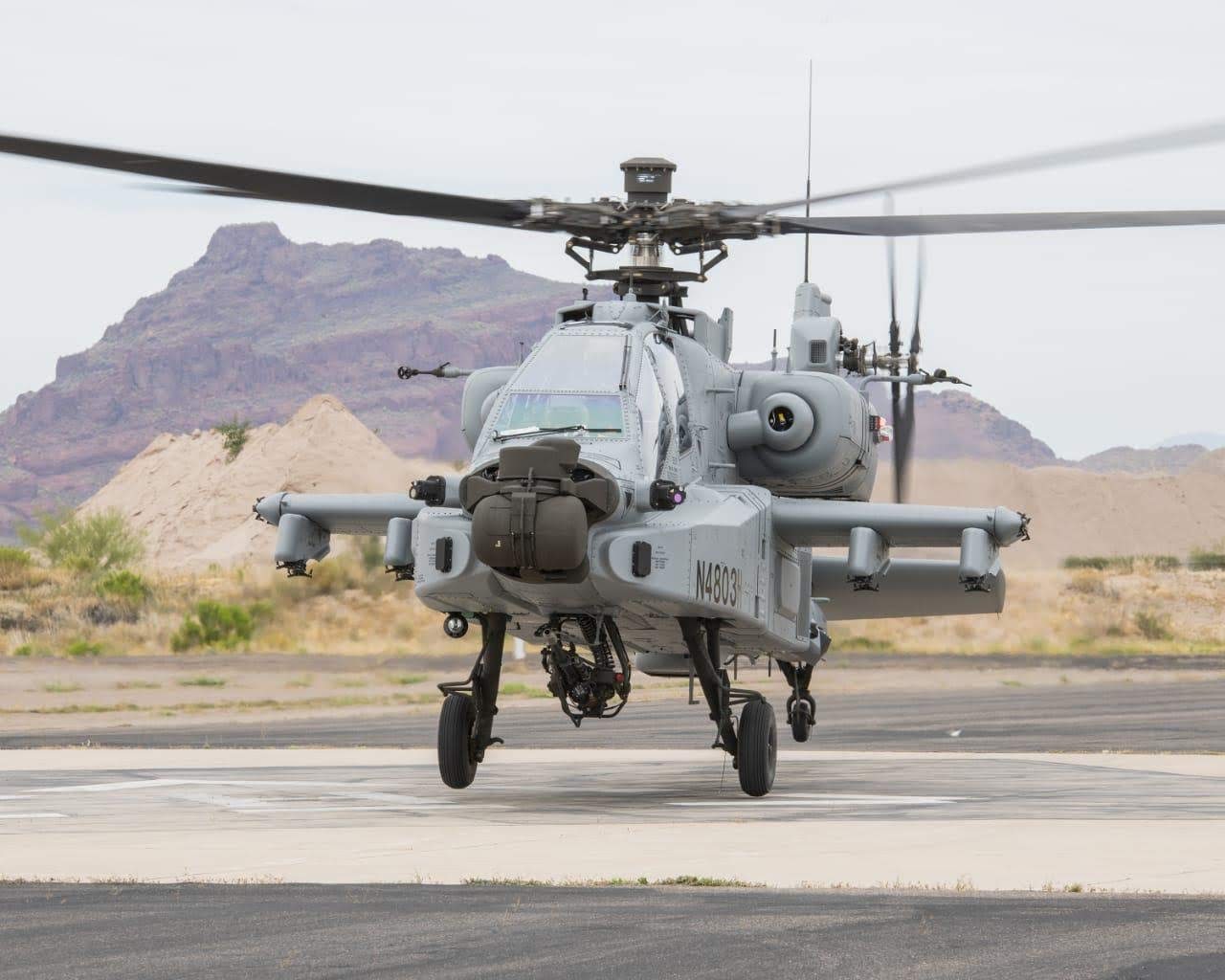 Picture: An AH-64E(I) during a training flight in the US.
The first attack helicopter squadron, 125 Helicopter Squadron (Gladiators) of the IAF has been earmarked for raising with the new AH-64E(I). The AH-64E(I)  has greater thrust and lift than the baseline AH-64E and according to Boeing possesses 'joint digital operability, improved survivability and cognitive decision aiding'.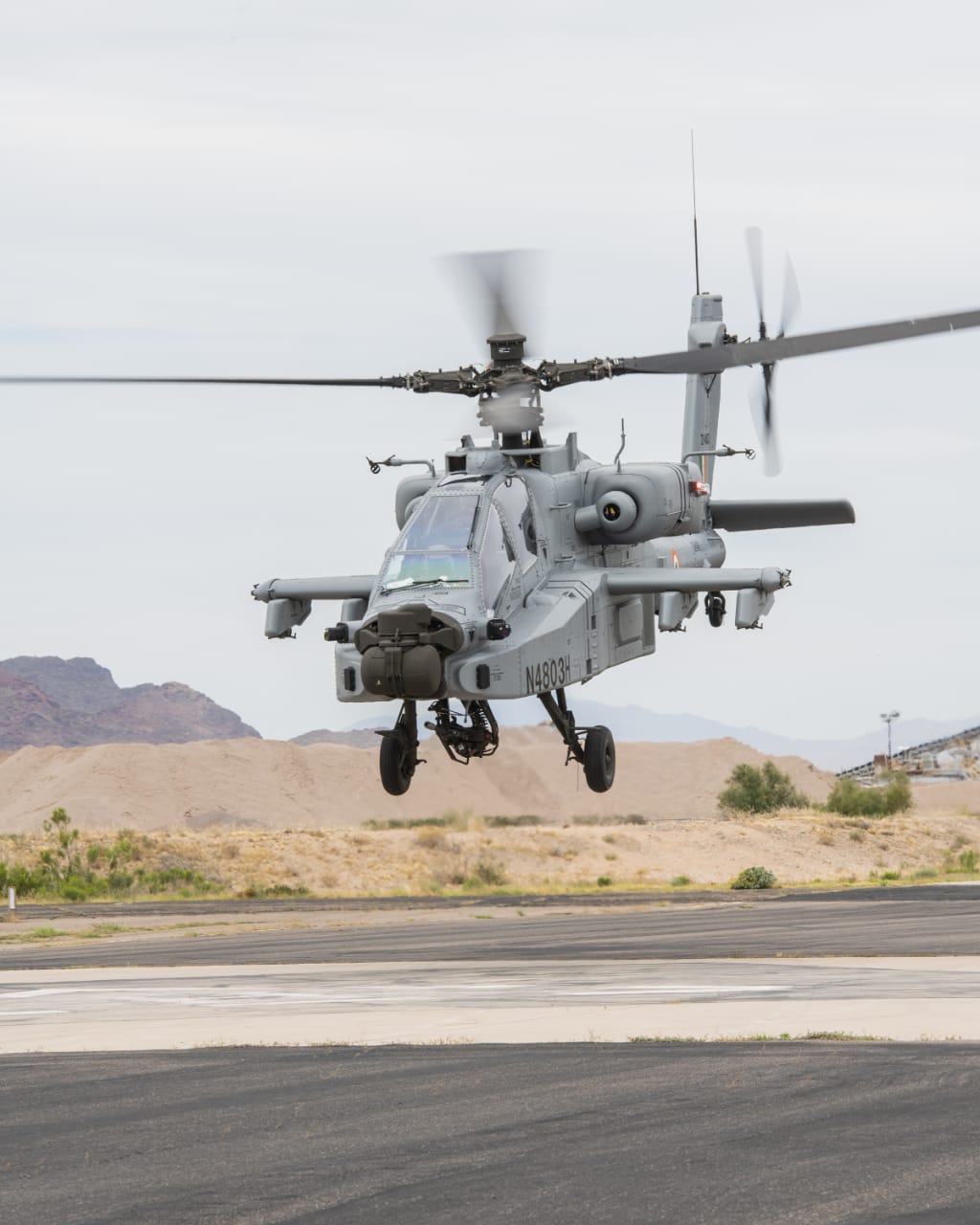 Picture: AH-64E(I) executing low-level manoeuvres in Phoenix, Arizona.
The AH-64E(I) can execute  reconnaissance, security, peacekeeping and 'lethal action' missions, in both land and littoral environments without any need for reconfiguration. Purchased in 2016, the attack helicopters will be shared between two squadrons of the IAF, in the Western and Eastern theatres, respectively. A total of 22 AH-64E(I)s are on order for the IAF, with India's Defence Acquisition Council having approved six more for the Indian Army. Boeing says all 22 units for the IAF will be delivered by 2020.

© Delhi Defence Review. Reproducing this content in full without permission is prohibited.