In an unprecedented measure undertaken by the Indian Defence Services, all graduating Officer Cadets of the National Defence Academy (NDA), Khadakwasla,  have been taken to their respective Pre-Commission academies i.e. the Indian Military Academy (IMA), Dehradun, the Air Force Academy (AFA), Dundigal, and the Indian Naval Academy (INA) at Ezhimala, by Indian Air Force (IAF) transport aircraft.
C-130J Super Hercules Transport Aircraft of the Indian Air Force (IAF) were deployed for the special airlift from Pune, where the cadets of 138 Course had passed out, on 30 May 2020. The passing out Parade Ceremony held at various Indian Military academies  in May and June 2020 were held under extraordinary circumstances, without the presence of parents and friends, as is usual, due to the ongoing Pandemic.
Under normal circumstances, cadets upon passing out from the NDA or the other Services' academies head home for 21 days of leave, prior to joining their service academy or report to their units upon commission. This year, the future officers from the IMA have been asked to Report directly to their respective Units/Regiments. 2020 has been unprecedented at all levels from training to the Passing Out Ceremonies. Training was modified for activities which required physical contact so as to ensure effective training without compromising safety. All training institutions were placed under strict lockdown with no in or out movement from the institutions so as to isolate the trainees, instructors and personnel from the outside environment.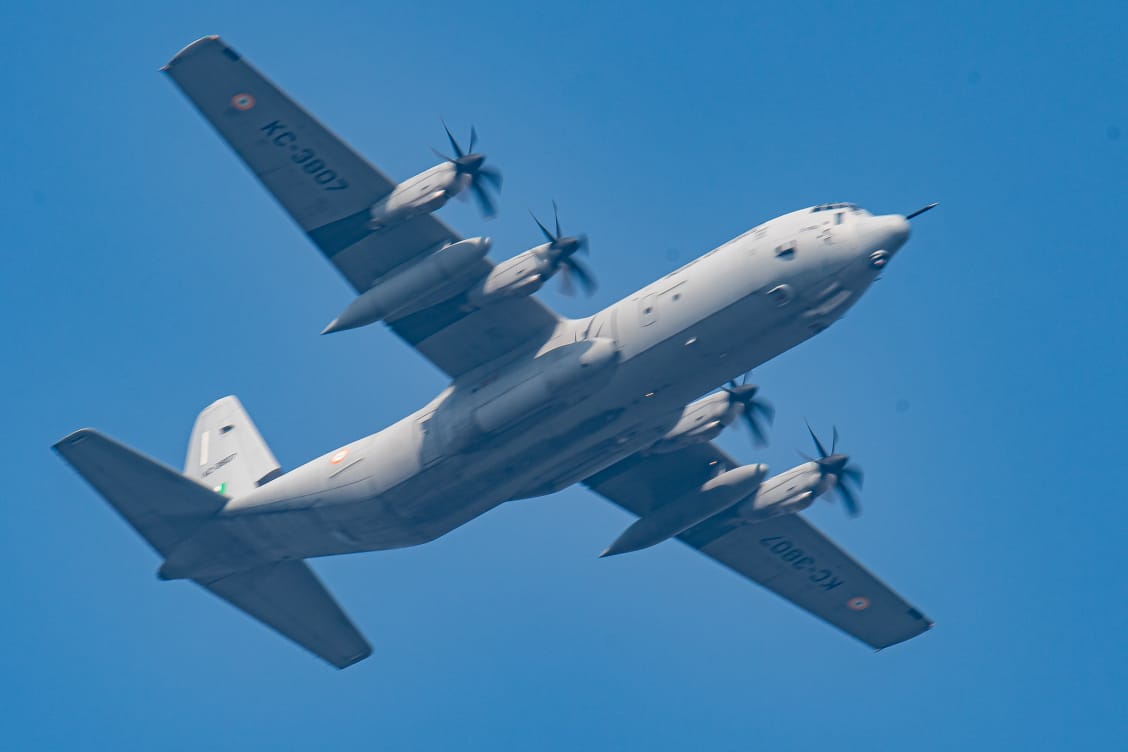 Image: One of the IAF C-130Js pressed into action to transport the graduating cadets
IAF sources said, "Training being a priority area in the Armed Forces, any delay can have cascading effects. Hence proactive measures were taken in all training institutions in the IAF well before measures were made compulsory by the Govt of India. Measures advised by the Ministry of Health & Family Welfare such as physical distancing, sanitizing of hands, use of face masks etc were made compulsory from the beginning of March 2020."
Keeping in mind the severity of the situation, the IAF pressed two C-130s into action, airlifting a total of 335 cadets, comprising 226 Army cadets, 44 Naval and 65 Air Force cadets, who graduated from the NDA this summer.

© Delhi Defence Review. Reproducing this content in full without permission is prohibited.