Heightened threat perceptions since the assassination of late Indian Prime Minister Indira Gandhi has meant that all but one of her successors have had to deliver their Independence Day addresses to the Nation from behind a thick bullet proof screen covering the lectern set up on the ramparts of the Red Fort, Delhi, every August 15.   Much to the chagrin of India's security agencies, the bullet proof screen was dispensed with by Prime Minister Narendra Modi, who has delivered all his Independence Day addresses since assuming office in 2014, without it. However, this year's Independence Day Address may see a return of the bullet proof screen, as part of an overall re-assessment of security protocols following new intelligence inputs.
In June 2018, an intelligence input suggested fresh threats to the security environment around the Prime Minister, during an investigation into the monetary links between Communist Party of India (Maoist) cadre operating in  urban areas and local criminal gangs. The coming to light of these threats, set of a flurry of high-level meetings between various agencies and apparatus involved in the security of the Prime Minister. Of late, the press also seems to have carried quite a few opinion pieces advising the government of the day not to tinker with laid down security procedures.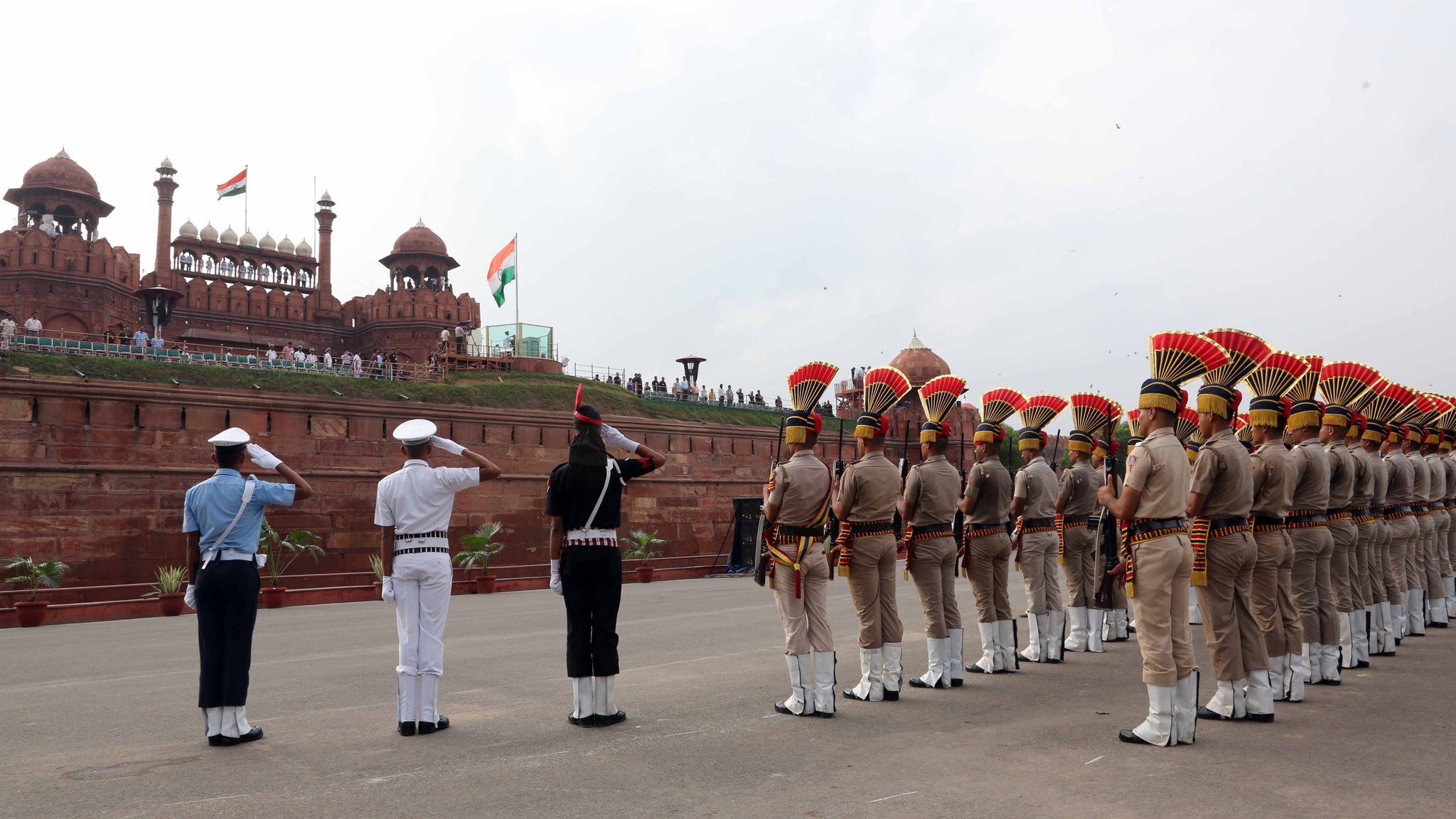 Image: Dress Rehearsal for Independence Day Celebrations at the Red Fort, Delhi. Source: India's Ministry of Defence
Be that as it may, subsequent to the emergence of these inputs, the Intelligence Bureau presented a report on the steps required to further strengthen security cover. The report covered various changes to the  Prime Minister's overall security protocol, and most significantly, suggested a strengthening of access control mechanisms. It is in this context, that the 2018 Independence Day Prime Ministerial address may see PM Modi delivering the same from behind a  bullet proof screen. Indeed, photos of the dress rehearsal released by the Ministry of Defence (see image above). indicate the return of the bullet proof Lectern.

© Delhi Defence Review. Reproducing this content in full without permission is prohibited.